Much of the Western military hardware used in Ukraine sounds familiar to any student of 20th-century warfare: surface-to-air missiles, anti-tank weapons, rocket launchers and howitzers. But Ukraine's use of Western information technology, including artificial intelligence (AI) and autonomous surveillance systems, has also had a powerful, if less visible, impact on Russian forces. Commercial vendors supply Ukrainian troops with satellites, sensors, unmanned drones and software. The products provide reams of battlefield data which are condensed into apps to help soldiers on the ground target the enemy. One American defence official calls them, appreciatively, "Uber for artillery".
Behind this new form of warfare are some of the most unconventional minds. Everyone knows about Elon Musk, whose rocket company SpaceX put their Starlink satellites at the service of Ukraine. There are some other iconoclastic entrepreneurs. One of them is Palmer Luckey, a 30-year old who in 2017 co-founded Anduril, a maker of surveillance towers, drones, unmanned submarines and an AI-driven system that supports them, called Lattice. It provides autonomous systems to Ukraine.
The other is Alex Karp. His Denver-based company Palantir, builds digital infrastructure to help clients manage large amounts on data, particularly on security threats and other. Alex claims that Palantir changed the way Ukrainian troops target the enemy, and even the nature of counter-terrorism.Palantir is supporting Ukraine both on the ground and as a part of NATO's intelligence network.
Both companies, to a lesser or greater degree, are linked to Peter Thiel, famous hedge fund manager and venture capitalist. (To him belongs the quote: "We dreamed of flying cars but we got 140 characters"). Mr. Thiel chairs Palantir, and his Founders Fund was an early backer of Anduril (both names echo Peter's love of J.R.R. Tolkien). Using different business models, both highlight how sclerotic the traditional system of "prime" defence contracting has become. They offer intriguing alternatives.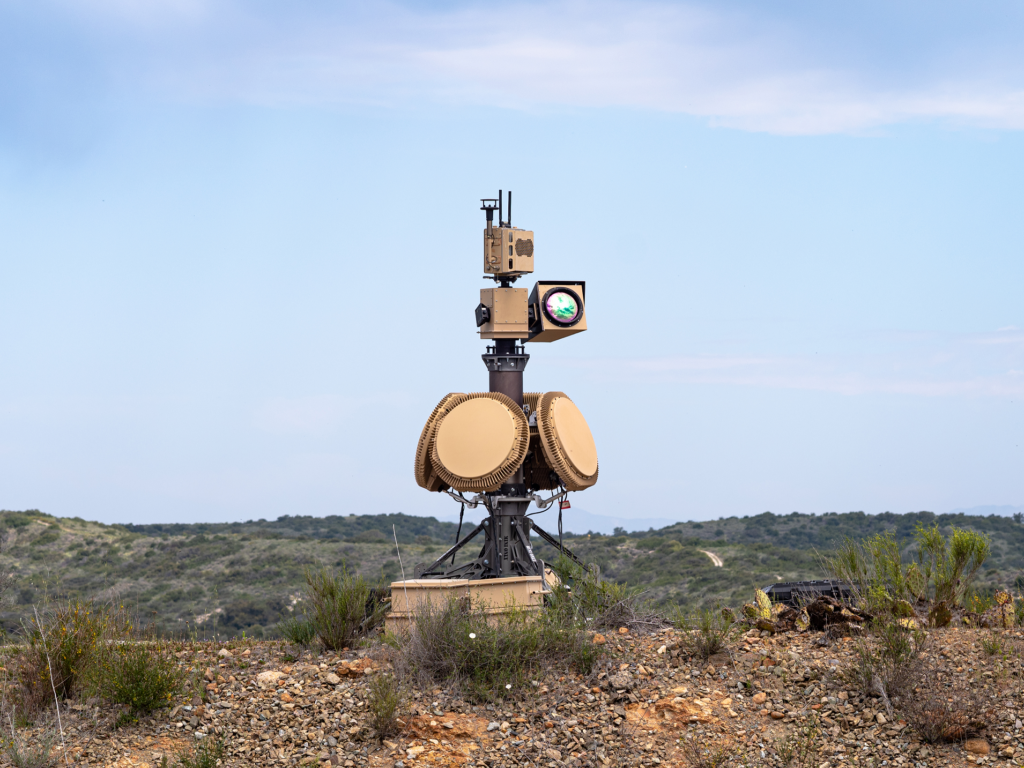 Like a prime contractor, Anduril sells to military customers. But unlike defence giants such as Lockheed Martin and Northrop Grumman, it does so while taking all the R&D risk on its own shoulders. Palmer Luckey is a born innovator. As a teenager, he invented the Oculus virtual-reality headset that he later sold to Facebook for $3bn. His business acumen is sharp. He and his executives have no time for Pentagon's traditional "cost-plus" procurement system. Though it may be necessary for big projects like fighter planes and aircraft-carriers, they say, in general it distorts incentives, creating a risk-averse, expensive and slow-moving defence juggernaut. Rather than waiting for government contracts, Anduril creates what it thinks defence departments need, and uses iterative manufacturing and a lean supply chain to make products quickly and relatively cheaply. It is fiercely competitive. Compared with the prolix, PowerPoint-heavy bidding process for prime contractors, Anduril relishes the cut-and-thrust of "shoot-offs", or competitions in which the US Department of Defence (DOD) tests commercial products against each other. A similar concept is used by the Canadian Department of National Defence (DND) with the IDEaS program. Anduril's success rate is high. In 2020 it won a big contract to provide surveillance towers on America's border with Mexico. In 2022 it secured $1bn from DOD to provide autonomous counter-drone systems. It is building underwater vehicles the size of buses to patrol waters of Australia.
Palantir achieved the mysterious status with its technology. It works for some private clients, as well as governments, albeit only ones friendly with America. Both on a battlefield and in security business, its software cuts through the thickening fog of data to enable quick decision-making. Other dual-use technology firms are increasingly winning defence contracts. The Pentagon's Defence Innovation Unit (DIU), set up in 2015, support s a big increase in the use of commercial technologies, such as AI, autonomy and integrated systems, to speed up the responsiveness to global threats. (Source: The Economist, February 18, 2023)
The Canadian IDEaS (Innovation for Defence Excellence and Security) program strives to achieve a similar goal. Its Pop Up City contest puts a number of competitors against each other to evaluate and select the best integrated utilities system for the Canadian Armed Forces (CAF) relocated temporary camp. Ascent Systems Technologies is one of the contestants in the final round of the competition. Also through the IDEaS program, Ascent was awarded a contract to develop a prototype of the autonomous monitoring and surveillance system for the DND assets in the Arctic, based on its flagship AMES platform. The AMES is a dual-use system - it can be used for a number of military as well as civilian applications, including providing quick support to Ukraine's damaged energy infrastructure.